babylon-hotel-heerhugowaard-kaasdragers-actie-dreams-2-1520
babylon-hotel-heerhugowaard-kaasdragers-actie-dreams-1520
babylon-hotel-heerhugowaard-skeef-1520
hotel-babylon-heerhugowaard-noord-hollands-schaap
hotel-babylon-heerhugowaard-zeemeeuw
hotel-babylon-hollandse-duinen
hotel-babylon-noord-hollands-strand
hotel-babylon-noord-hollandse-duinen2
hotel-babylon-vader-dochter-strand
View and experience this beautiful province.
Hike or bike over the most beautiful routes and let yourself be surprised by the local culture and nature.
Bicycle Tours
Alkmaar
Hiking guide
Cable water ski run
De Noordzeestranden van Noord Holland.
The atmospheric seaside resorts in the Netherlands are annually visited by many people. And not just in the summer; all year round you can enjoy the beaches of North Holland. Catch some fresh air, take a well-deserved drink in a beach bar or go hiking in the wonderful dunes. The distinctive resorts Egmond aan Zee and Bergen aan Zee are just a 30 minute drive from the Babylon Hotel Heerhugowaard-Alkmaar.
Egmond aan Zee
This classic seaside resort is the most popular place for families. In the village you'll find many cosy restaurants, terraces, and amusing shops selling clothing, accessories and nicknacks. And on long summer Wednesday evenings market stalls can be found throughout the town centre.
You can enjoy lunch at one of the many beach pavilions which overlook the North Sea. And just a short distance away, on beautiful winter days, you can take an endless stroll along the beach. Walk in the brisk wind and reward yourself afterwards with a hot chocolate in the engaging beachside village.
Bergen aan Zee
Chic and luxurious are the best descriptions of Bergen aan Zee; a seaside town with allure. Relax with champagne on a lounge sofa or dream in a hammock at a beach club. The Bergen aan Zee pavilions are stylishly decorated; it's a place where you immediately feel at home.
Geestermerambacht
The recreational area Geestmerambacht consists of a pond surrounded by a landscaped park with trees, lawn, reeds and orchid meadows.
Observe the grazing Scottish highlanders and maybe you'll spot some noteworthy birds such as the common buzzard, spotted woodpecker and sparrowhawk.
The area is ideal for outdoor activities such as jogging, picnicking and mountain biking. Click here for an overview of possible activities.
Historic towns and villages on the Markermeer.
Enkhuizen
Enkhuizen has a rich history. Within the old city walls are many national monuments and each has a unique and compelling story. Visit this fascinating old harbour and experience on every street corner the impressive relics of a typical VOC settlement. Click here for an overview of all activities.
Hoorn
While walking in Hoorn try to imagine yourself in the old merchant city. You can almost smell the nutmeg from the golden age, or hear the ships preparing to embark, sails being hoisted and the deck mopped. Click here for an overview of all activities.
Volendam
Volendam, best known from "de Dijk" with its many shops, restaurants and terraces, where visitors can enjoy the authentic atmosphere and view of the harbour. Maybe get photographed in traditional Volendam clothing. The city is a maze of streets and features boats that sail to the remote Marken which is also well worth a visit.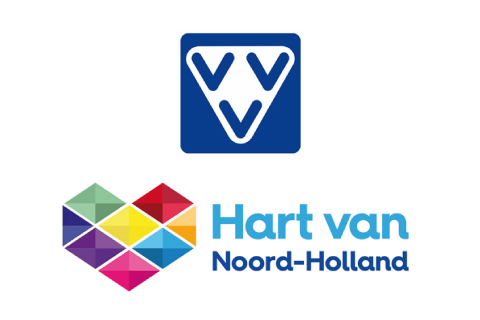 VVV Heerhugowaard
The VVV Heerhugowaard website provides an up-to-date overview of all regional events.